Meet Us. Ask Us.
We are building a network of local communities in every district – communities of 30,000 to 60,000 people – to bring Congress closer to home, so we can effect more change by meeting with each other and with our representatives.

Are you interested in completing polls to prioritize changes you'd like to see in your community?

Are you interested in meeting with your congressional representative?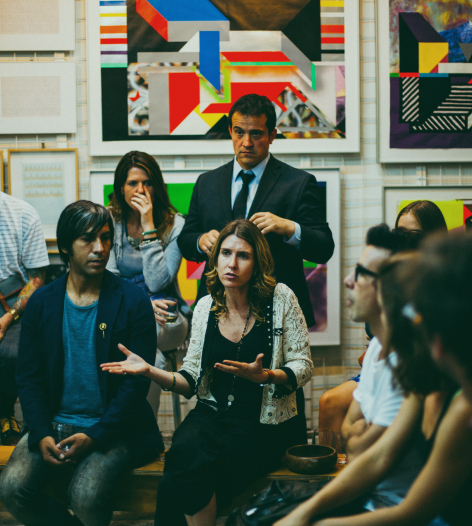 Participate
Participating in your community will generally be a combination of attending meetings and participating online - and that all starts here. Once you find your Congressional Community, you'll be instantly connected to all the discussions your community has to offer. As a participant of your community, you'll be expected to be civil and respectful as you engage with your fellow community members, regardless of difference in opinion.
There are two ways to participate in your Congressional Community - online, and in person.
We are in the first phase of launching CCs -- building up community membership. Your joining will send a message to your member of Congress that we want them to meet with us and ask about things.
You always get to choose how involved you want to be. Perhaps, it's just including yourself in the prospective survey pool. At your option, you'll be able to discuss Congressional actions.
Online, you can participate in statistical polls to give your community a sense of what issues you find important, as well as discuss Congressional actions, policies, or laws with your community members on message boards. In person, you can attend events planned by your Congressional Community, where you can directly discuss with your community members issues affecting your community, city, and state - as well as how best to communicate these issues to your representatives.